"Therefore encourage one another and build each other up, just as in fact you are doing."
1 Thessalonians 5:11 NIV
The purpose of this faith-based event is to provide a weekend getaway from our 'normal' lives, where we can come together as women in fellowship, encouragement, inspiration....and of course-- crafting, eating, and shopping!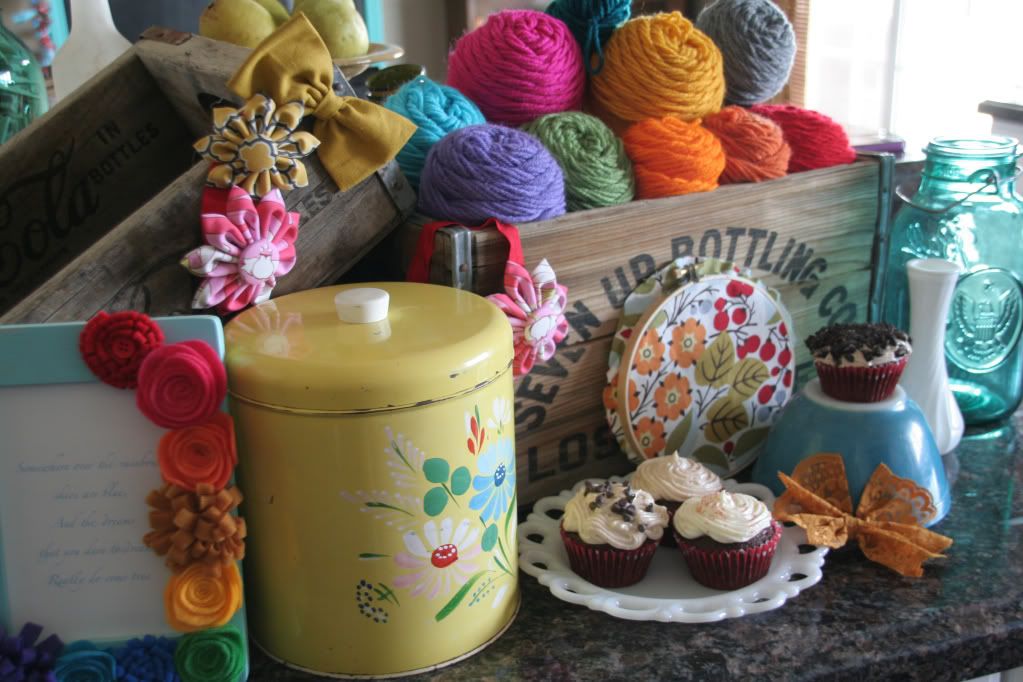 This slumber party style event takes place
Friday, May 18th thru Sunday, May 20th
at the transformed for the weekend Desert Craft House (Meagan's Home) in
Rosamond, CA
just north of Lancaster in the Sunny Southern California Desert.
The Slumber Party 'Weekender' cost is $80
and includes:
lodging, meals (other than Saturday's lunch on the Blvd), snacks, craft project supplies, tons of fun swag, and a few surprises for the weekend.
The Part Time 'Saturday Only' cost is $30
and includes:
breakfast and dinner, snacks, all project supplies, a little swag, and a few special surprises
The following additional discounts are available for Weekenders only:
Bring a homemade snack/breakfast treat to share- $10 discount
Bring 2 yards of Fabulous fabric, trim, or other pre-approved craft supply- $10 discount
*please note, only one discount of each type may be used per person for a total of $20 off the ticket price*
Registration opens up Monday, March 5th at Noon Pacific time.
Details on how to register will post to the Home page of the Slumber Party blog
There are only 14 spaces available for the weekend Slumber Party
and 6 Saturday only spaces
'Check in' at the Desert Craft House begins at 4pm on Friday, May 18th.
Join us as we create ruffled pillow forms, embroidery hoop art, embellished canvases, pallet art, oodles of buntings, stamped note cards, and everything in between.
Saturday we will venture out to the Boulevard in Lancaster for lunch and shopping, then back for more crafting and fellowship.
Sunday morning we will wrap up our weekend projects and part ways after a devotional and worship time.
*Don't forget to pack your
toothbrush,
nail polish,
sponge curlers,
New Kids on the Block sing-a-long video,
and all your favorite slumber party supplies
Bedding and pillows will be provided
(
but you can bring your favorite snuggly if you want)
Email your registration to

FairlyFabulous@hotmai

l.com
We are beyond thrilled to be partnering with so many amazing women on this weekend.
Please visit our Meet the Sponsors page for a glimpse at of the beautiful shops providing swag, supplies, and talents for the weekend.
Special thanks to byAimee.com for her kick BUTT image design and Pick Your Plum for their over-abundance of fabulous goodies!