In
February 2010, I packed up the little old 50s bungalow we rented in Simi Valley, CA and followed my husband's job to the middle of nowhere-aka Rosamond, CA for a temporary project.
God gave us the most amazing house and property to rent while on this project. A beautiful custom home on 2 1/2 acres just north of Los Angeles County.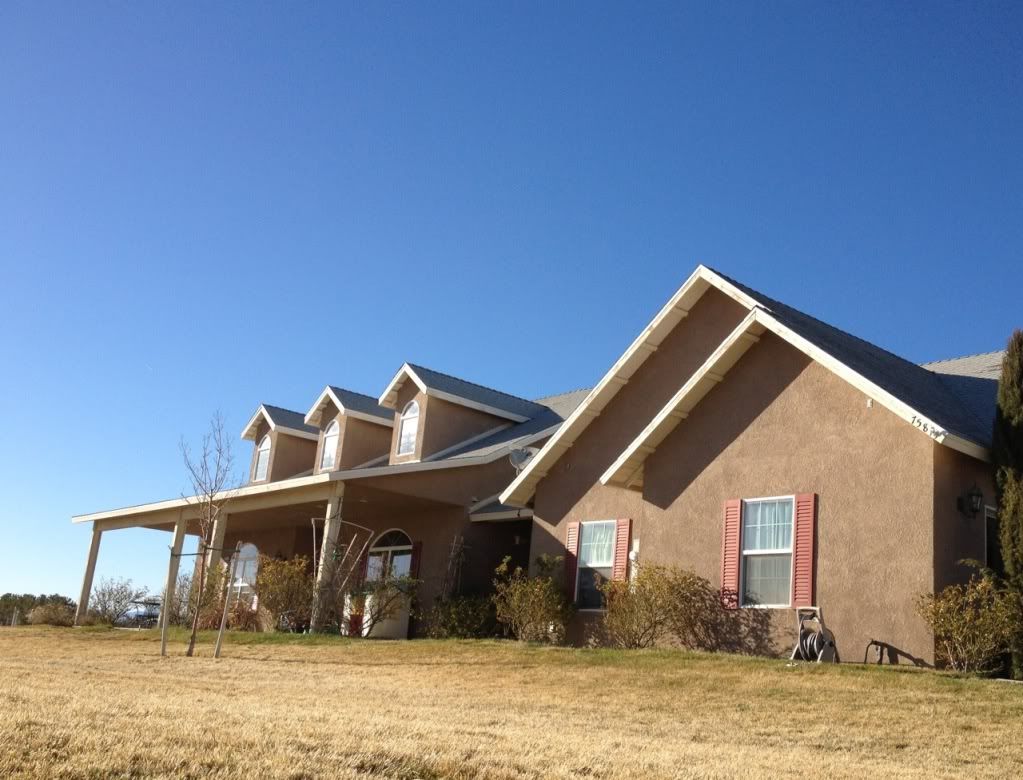 We felt blessed beyond measure and couldn't imagine leaving.
After nearly two years, and the project's beginning, middle, and end, God answered our prayers and gave us the opportunity to buy the house. We knew from the moment we moved in this place was special. We were brought here for a reason. A greater purpose...to use our home to glorify God.
Several months ago, I joked with Alyson from EisleyRae that our property was the perfect place to host the 'Redneck Blogger Conference'-Everyone would drive and tow in their RVs and trailers to camp for the weekend! Breadwinner laughed and put his foot down. No backyard camping for the weekend. RBC postponed...We realized it would be awfully tough to craft if we were all in different trailers, too.
So, talk began of a craft weekend.
Talk led to planning.
Planning led to joking.
Joking led to Alyson, eh hem..gently nudging me to set a date and make it happen!
Breadwinner reluctantly agreed at first, so we put a date on the calendar.
As planning continued, sponsors started partnering with us, and the event began to take life. Something just didn't feel right.
The more the event came together, the frustrated I found myself.
Little things bothered me-it just wasn't right.
I made myself turn off the computer and go to bed for the night.
And I prayed. Again, God answered.
I woke up that next morning
feeling different
.
A new vision.
From start to finish the plan for a girls weekend getaway of crafting, eating, shopping, antiquing, and relaxing never included Him.
Yesterday we changed direction.

"And whatever you do, whether in word or deed, do it all in the name of the Lord Jesus, giving thanks to God the Father through him." Colossians 3:17 NIV


Our weekend is no longer about us...Me, Alyson, the Fabulous women who attend....our weekend is about Him.
Getting together to lift each other up, encourage one another, honoring God and the gifts he has given each one of us.
Blessing each other thru crafting, creating, fellowship, and worshiping together.
It's about honoring God and his plans in our lives and holding each other accountable. Sharing with each other. Growing with each other.
Yes, it's a craft weekend. Yes, it's a slumber party....but it's more.
And yes...there will still be eating.
Lots of eating.
Join us, will you?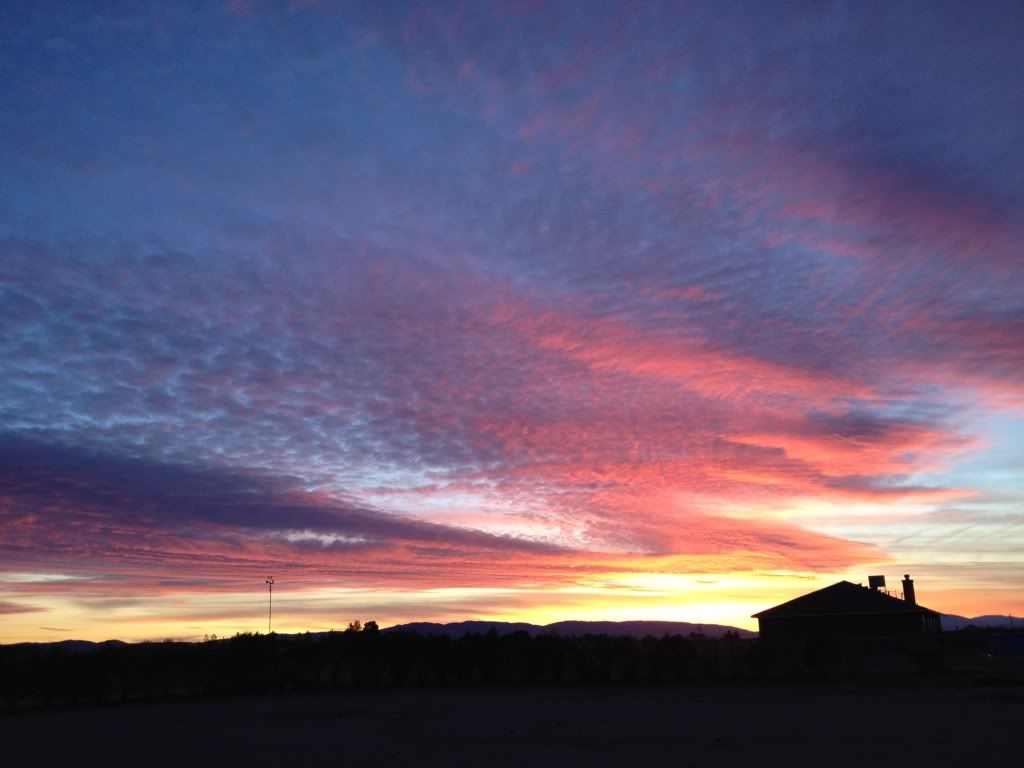 PS The sky really is THIS gorgeous every night. God's beauty on display every night at sunset