Have you met Dave and April Kennedy?
I was first introduced to April at The Queen Bee Market last May. My best friend in GA told me I HAD to stop by April's booth since she couldn't fly out and go herself.
I can honestly say (sadly), I had no clue who April Kennedy or Funky Vintage Lovely were.
When I rounded the corner and saw these fabulous doors...I was HOOKED!
Those chalkboard frames were REALLY calling my name, but the color I wanted was gone. April happily searched her extra inventory to find just the right one for me. (Did you see it in the Fairly Fab weekend posts?)
Getting to know April as a person (and not a shop!) and now a friend has been an honor. She is so kind and genuine to the core.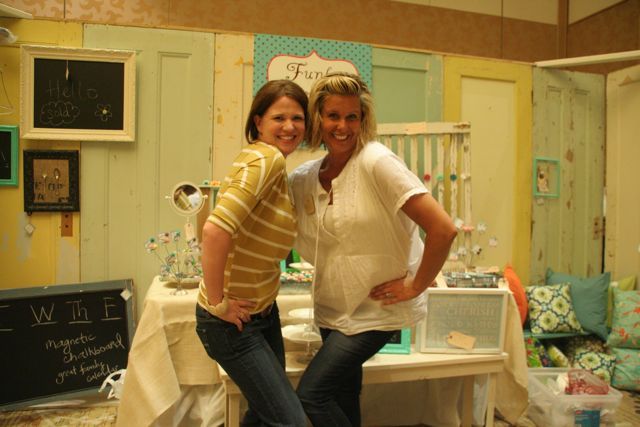 (this was at the August QBM last year- my first time vending and my booth was directly across from hers!)
Her jewelry is a sweet accessory to any outfit.
Have you checked out her new Summer Sail Away collection yet?
LOVE the Anchors!
In November, April and her husband Dave introduced a new line in the form of a brand new booth at the Queen Bee Market- their collaborative works of art (though they admit it was mostly Dave...) D+A Home!
One of their stools, that amazing reclaimed wood art, and a sweet Christmas ornament made their way home with me!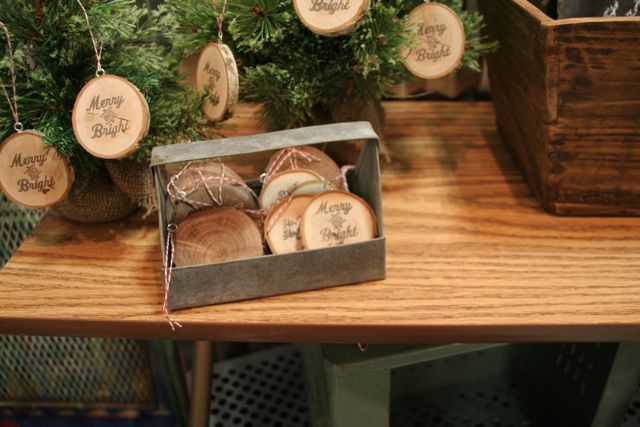 When I asked April about sponsoring our weekend with some D+A Home goodness, she knew Dave would be happy to whip something special up!
Between fostering two infants, and nurturing her family through her son's recent surgery, time got the better of April.
This crazy girl- not wanting to bail on her commitment- took materials with her to the hospital to not only finish D+A Home swag (thank you, Dave for cutting the pieces just before you left for the hospital!) but Funky Vintage Lovely happies, too!!!
Be sure to visit April (and Dave) and thank them for their incredible generosity and kindness!